Here's What CPDbox Is All About
Hello, I'm Silvia, I'm a fellow member of ACCA with more than 20 years of professional experience and the founder of CPDbox. If you ever asked yourself:
"How can I learn IFRS quickly?"
"How can I prepare IFRS financial statements or our consolidation package?"
"How can I defend our position in front of our auditors?"
"How can I pass my financial reporting exam?"
"How can I save some money for expensive IFRS consultants?"
Or if you have ever need just a small piece of IFRS advice to make sure your accounts and reports are OK, then…
… You're in the RIGHT place!
Here's How CPDbox Helps You Get Ahead In Your Career
I believe that International Financial Reporting Standards (IFRS) are very complex. There are lots of rules, exceptions and cross references to something else. The reason is that the business transactions are complex as well, and the reporting rules try to reflect as much as possible.
But I also believe that in order to enjoy successful career in today's business world, you MUST master IFRS and confidently apply in your daily work.
BUT… how can you find the time to study more than 3 000 pages of accounting text and practice all the rules… while working a full time job… while running a business… while raising a family?
Instead of digging through hundreds of books and visiting exhaustive and expensive classes…
… subscribe to CPDbox (it's free) and you'll discover totally new, entertaining and easy-to-remember way of learning IFRS for your unstoppable success.
JOIN OUR FREE NEWSLETTER AND GET
report "Top 7 IFRS Mistakes" + free IFRS mini-course
Please check your inbox to confirm your subscription.
And the best part? I treat my e-mail subscribers THE BEST, so when you subscribe, you'll get ***free*** IFRS mini-course and the eye-opening report "Top 7 IFRS Mistakes That You Should Avoid" to your inbox.

Press
Here are a few articles and interviews with Silvia:
If you would like to make an interview with me for your own local magazine, please let me know, I will gladly do it (no charge involved)!

My Story
I am an IFRS author and consultant, with more than 20 years of professional experience. Currently, I am a fellow member of a global organization ACCA.
After many years of publishing articles and videos on CPDbox, in 2017 I received an award from the Slovak Deputy Prime Minister Mr. Peter Pellegrini (on the picture with me) as the special prize in the Best Female Entrepreneur of 2016 competition. It is a big honour for me and it would not happen without my readers and followers.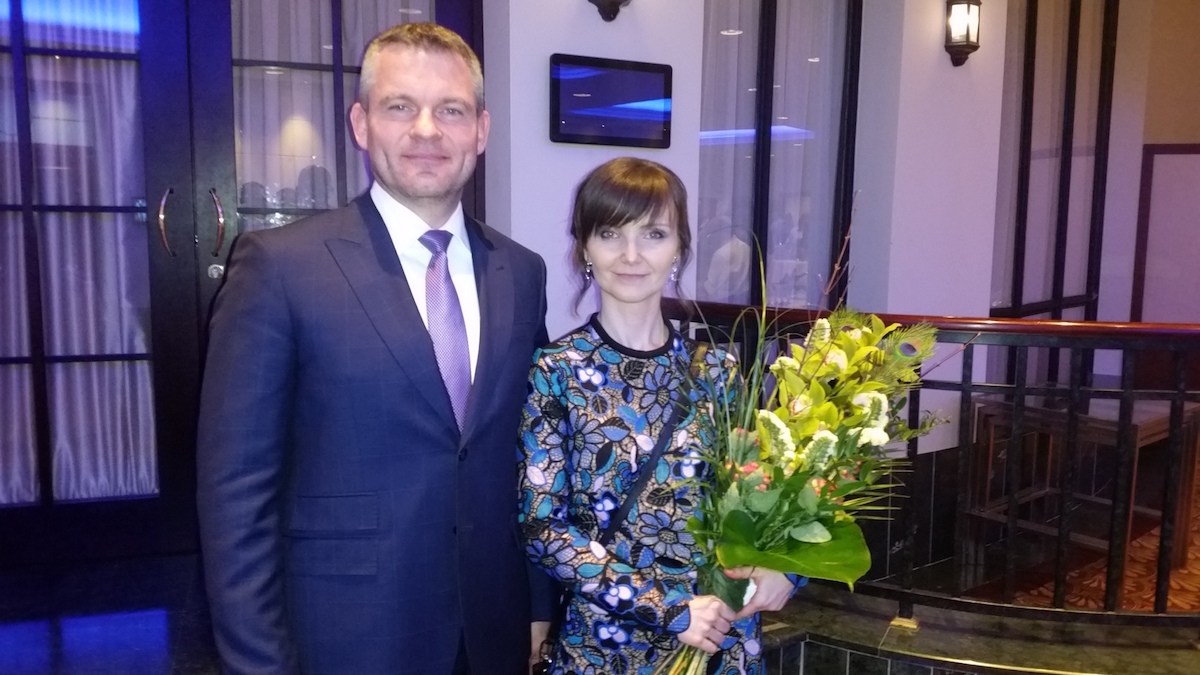 How did it all start?
I founded CPDbox in order to help people understand and simplify IFRS. Why? Well, I remember how hard it was for me to struggle with all IFRS rules and tasks in the past.
After graduating from the university, at the age of 23 I got a job that was dream for many graduates in our country: audit assistant in Arthur Andersen!
I really felt blessed and very lucky… until I started actually to work. It was simply terrible. I could not complete a single task by myself! Everything was so new and overwhelming…
…There was not so much Internet advice available as today. I could not rely on any help from my peers (everyone busy), so I had to find all the solutions myself. I couldn't use Excel properly and I was lost in thick Bible-sized accounting books. Just everything took me ages.
I was often working long overtimes just to finish my job. Result: I ended being HALT—hungry, angry, lonely or tired—often combination of all four.
Not even mentioning how my family suffered. I did not have my own kids back then, but my mom, dad and my boyfriend hardly met me at home!
It took me years, lots of overtimes and almost no free time to get there.
When I look back, I don't regret it – BUT I know there is a better way of learning everything, speeding up the whole process and enjoying your family and life while having a successful career.
If you want to know how you can do that, all you have to do is to enter your email below and click "sign me up!"
JOIN OUR FREE NEWSLETTER AND GET
report "Top 7 IFRS Mistakes" + free IFRS mini-course
Please check your inbox to confirm your subscription.
Follow me on Twitter: @IFRSbox
Let's connect on LinkedIn: Silvia