IFRS and Business Consulting        
IF YOU WORK IN A COMPANY WITH FOREIGN ACTIVITIES,
THEN THE CHANCES ARE THAT YOU WORK WITH IFRS, TOO.
Often, the accounting could be complex, probably linking to complex processes.
One of the main "troubles" with IFRS is that it is principle-based, not rule-based and therefore companies often don't know how to apply it, because there is no set of rules dictated and judgement is needed.
Furthermore, the standards can be unclear or too difficult to understand. This is natural, because IFRS aim to generalize and provide rules that capture as many economic situations as possible.
Finally, IFRS change frequently and accountants, analysts and other users have hard time to keep up, train themselves and  implement the changes.
But, me and my team can help.
I have mobilised and set up an International Network of more than 50 professionals and consultants all professionally qualified, all with great experience and all of them are amazing in their subject matter, whether it is IFRS, financial analysis, valuations, reconstructions, process management, internal audit, risk management, compliance or other.
OUR TEAM IS VERY FLEXIBLE AND THUS WHETHER YOU ARE:
an individual
seeking IFRS or other advice as you go or in the form of hotline
medium or small sized company
looking for occasional or one-off help
a large company
seeking advice or consulting on a greater scale
All of us in this network, led projects for small, medium and large size clients and therefore all of us bring to you knowledge and skills based on experience and best practices. All of us have worked and led teams and projects for the Big 4 and their clients.
WHAT HAVE WE ACCOMPLISHED SO FAR?
Each one of us brings to our clients experiences of more than 15 years which makes a total of a minimum of 750 years of valuable professional experience to be shared with you.
SOME EXAMPLES,
THAT COVER MANY COUNTRIES, INDUSTRIES AND SECTORS ARE:
We have audited IFRS financial statements of multinational corporations, banks, insurance companies, telecoms, energy companies, public sector companies and entities from many different sectors and industries.
We have trained thousands of internal auditors in the public and private sectors not only in technical skills but also Communication Skills specifically designed for internal auditors.
We provided banks and central banks with: Project Management programmes, Risk Management advice, Audit Committee training, AML training solutions and HR assessment centres.
We provide highly customized IFRS training to IFRS reporting teams in many companies around the world, including the Big 4
We have worked as consultants in the implementation of IFRS, preparation of IFRS reports and financial statements.
We have assisted in the IFRS transitioning of international companies in Europe and Asia
We have designed and written the Accounting Policy and Practices Manuals of global corporations
We have designed the standard codes of accounts for global companies
I set up this website, IFRSbox, visited by 100 000+ professionals monthly.
We have designed specific training programmes for regional and global Share Service Centres
We trained analysts and investment managers of large financial institutions in Valuations and Risk Management
Most of us are key speakers at conferences and universities worldwide.
Our network  works with serious, demanding and innovative companies, who keep returning for our services: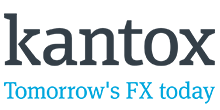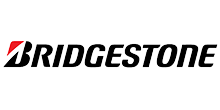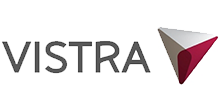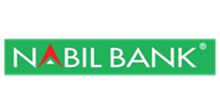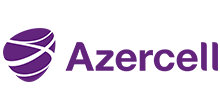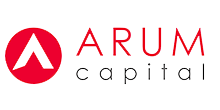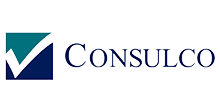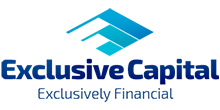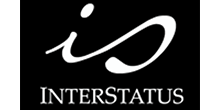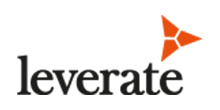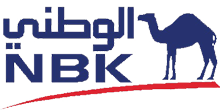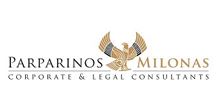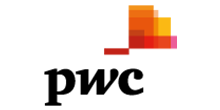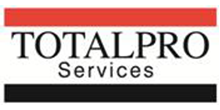 First of all, speak to us and tell us what you need!
Once we receive your request, we will interact with you to understand your objectives and needs and suggest to you solutions and a course of action.
HOWEVER HERE ARE SOME TANGIBLE EXAMPLES OF HOW WE CAN HELP YOU:
All that you may need will be provided:
Important note – The IFRS Kit, my online IFRS training videos, will be freely accessible to you and your team based on the work we do together,
Customised, practical and focused training of all staff, all levels – training can be face-to-face or online
Writing or updating your Accounting Policies Manual– In an easy to read language without the unnecessary complex jargon that make such documents impossible to understand and use. This can be linked to any training material to show not only the WHAT to do but also the WHY and HOW with illustrations and cases to assist staff with the practical application of the policies
IFRS Enabler and hotline–Ongoing support of the entire team on the spot on the job. Interact with our specialists and work comfortably
IFRS advice in choosing the most appropriate policy
Implementing the new standards, IFRS 9, 15, 16, 17 and not only! For example:

Analyse your own revenue generating activities and get their accounting in line with IFRS 15.
Analyse your long-term assets, their useful lives, depreciation rates, componentization and many other related aspects.
Micro and macro hedging, FX, interest rate and commodity risks under IFRS9/IAS 39
Analysis of accounting treatment and advisory in structuring of complex financial transactions (factoring and reverse factoring, securitisation and monetisation, total return structures, etc.)
Analyse all the employee benefits that you provide, calculate appropriate liabilities and get your accounting in line with IFRS.
Analysis of receivables, calculation of your default rates and bad debt provision in line with IFRS.
Calculation of decommissioning or asset removal provision.
… the list is long, just ask me.
Comprehensive support in organisation of financial management processes in corporations, including:

financing,
liquidity management,
cash management,
financial risk management,
investing surpluses

Organisation and optimisation of the treasury function, including:

determining risk appetite
formulation of risk management policies and strategies
splitting responsibilities
identification and aggregation of exposures
determining desired hedge ratios and eligible hedging and investment instruments
setting up internal controls function,
preparation of documentation
Support in development of employee variable remuneration schemes using financial instruments for pay-out of bonuses, encompassing in particular:
Choice of financial instruments (listed and unlisted equity instruments, options, synthetic instruments)
Valuation of instruments used for bonus pay-outs under various market conditions
Aligning variable remuneration with risk and strategy profile of the company
Advisory in implementation and application of regulatory frameworks relating to financial markets and financial institutions, including:
MiFID and MIFIR (Markets in Financial Instruments Directive / Regulation)
EMIR (European Market Infrastructure Regulation)
CRD (Capital Requirements Directive)
BRRD (Bank Recovery and Resolution Directive)
UCITS and AIFM Directives
Service provided across the whole deal process, from strategy to execution and post-acquisition.
STRATEGY:
Portfolio strategy
Target screening
Deal structuring
EXECUTION:
Diligence
Financial
Tax
Commercial operations
Synergy analysis
Bid and negotiation support
POST ACQUISITION
Integration and planning
Establish operation model
Organise internal controls
Execute and manage integration plans
Execution of synergy opportunities
We help your company reduce its risks related to money laundering and terrorist financing and improve its ability to meet regulatory expectations.
Corporate reconstruction and reorganization:
Reconstruction plans,
MBO,
MBI
Streamlining of business processes in order the company to become more efficient and effective.
Who are the stakeholders and their importance
Roles of the members
What information?
What is the process of making decisions and following up for action?
If you know this website just a little bit and you have read a few articles or have watched a few videos, then you know that my goal is to make it simple, easy and practical.
And, I will make it simple and easy for you, too.
My aim is not only to provide you the service, but also to train your people so that they will be able to continue working with new processes and systems.
So, after our work with you is done, you will not only have our easy-to-do solution in hand, but also your own competent team ready to follow up.
We will equip your team with all tools to ensure that your people do a great job, especially when new hires come in and replace some of your employees.
Now, you might ask: Silvia, will you deliver the service personally?
The answer is that yes, I am always involved in all consulting projects that we undertake.
However, my capacity is limited, so I won't do every single bit myself personally.
Therefore, my team of 50+ amazing consultants is here to help.
But, I am always involved to some extent and I will definitely be in touch with you, not least because I will be the person responsible for what value you receive from us.
If you want to work with me and get advisory help from my team, please contact me via Contact form and write to me about your business and your issues.
Nothing too crazy – we just need to know the basics about you, what you do, what you sell and what IFRS or related issues you have, so that we can understand your situation before we talk and get straight to business.
Please be absolutely sure your contact information (e-mail) is correct so that we can reach you.
Once I receive your message, I will get back via e-mail within 24 hours.
If you do not receive a message from me within 24 hours after submitting your application, then please, see if there's something wrong in mail delivery – in this case, just check our e-mails are not blocked or delivered to spam folder.