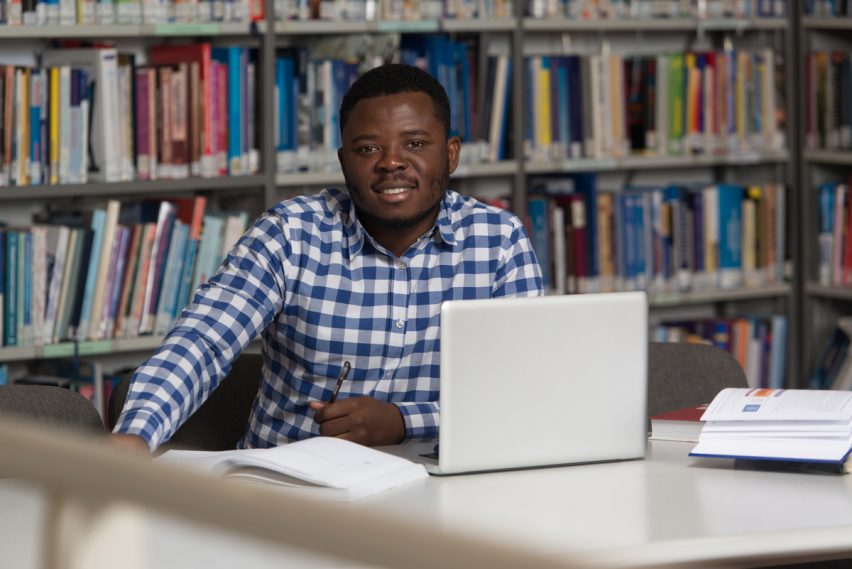 How to Learn IFRS (Part 2)
In the first part of this article, we have learned how to acquire basic knowledge about IFRS and what are pros and cons of face-to face training. Today, we will look to some self-study options and easy accessible sources of news and actual developments in this area. So let's take a look on how to study IFRS yourself.
Self-study
This is a great option for those of you with limited budget and necessity for some time flexibility. There is a range of self-study options, with various costs, level of interactivity, feedback, time demand, etc. I will mention a couple of those:
Books
Reading, reading, reading – that's an excellent way. But this could be time consuming and really ineffective, too, because you are not getting personal approach and feedback from authors. Also, in today's world of constant change, they might be out-of-date. However, I'd recommend this option for those of you who want to get quick insight into all standards and get basic or more advanced knowledge.
I sincerely recommend the book "Wiley IFRS: Practical Implementation Guide and Workbook". It's a huge book but worth to study. You will get explanations of IFRS treatment of many elements of financial statements together with solved examples.
Limited Time Offer:
If you want to learn IFRS in less than 24 hours, please check out our course
IFRS In 1 Day
. It is a package of 102-page e-book, 10 private video tutorials, 8 summary videos and 10 IFRS case studies solved in Excel. If you take action today and subscribe for IFRS In 1 Day, you'll get it at a 30% discount!
Click here to check it out!
Webinars
Webinar is a web seminar. It means that you register for the internet event that takes place on certain time, you are required to install some plug-in to your computer and when the event starts, you just sit back, take your headphones, log-in to your webinar and enjoy the lesson. It's a good option, since you don't have to travel anywhere and the tutor is still with you. You can even ask questions and discuss information.
Webinars are less cost-demanding than face-to-face training but still require that you will be there in the specific date and time. To find any webinar that might interest you, just google IFRS webinar in the net.
Webcasts
Webcasts is basically web-based event, or just recording of an event that took place in the past. The difference from webinar is that webcast is usually not interactive. However, it is a good source of information on IFRS and sometimes, you can get access to webcasts for free.
Free webcasts basically contain information on new developments and hot issues. I rarely watched an IFRS webcast on specific technical topic for free. If you find some, I'll be glad to receive a link.
E-learning courses
Along with webinars and webcasts, various e-learning opportunities are available on the net, including flash applications, videos, screencasts, training modules etc. Some of them are free, some of them are not, but basically you get the advantage from low cost and time flexibility.
4. Develop your knowledge and be up-to-date
Fine, you have already managed to get basic knowledge on IFRS, but you know that it's not time to take a break! Sometimes, you need to solve more technical and demanding IFRS or general accounting tasks. Also, you absolutely must stay up-to-date, because IFRS is changing every moment – new standards or interpretations are being issued each year. So what can you do?
Articles or magazines
Reading the professional magazines focusing on finances, business, taxes and accounting is absolutely beneficial to stay up-to-date. Articles are usually quick-read, providing brief or in-depth analysis of a specific problem. You can find a number of good professional magazines, whether printed or online – it's just up to you.
Online forums or discussions
When you have a really difficult task to solve or you want to find an answer to some specific problem, online forums or discussions are a great choice. Just subscribe to several of them and ask questions. I am sure there are many experienced finance professionals willing to help you. By reviewing older contributions, you can learn from other people's questions and answers, too.
Subscribing to newsletters or e-zines
My absolutely favourite way of broadening my technical skills and staying tuned to IFRS is subscribing to newsletters and good e-zines. Thus, you can get summary of all important finance, business and technical news directly to your e-mail on a regular basis – what a wonderful service!
I personally like subscription to www.ifrs.org. IFRS Foundation is a standard setting organization with several bodies, so you get the most actual information on latest IFRS developments from the first hand. Moreover, by subscribing to their email alerts, you will get access to unaccompanied standards, you will be able to comment on exposure drafts, etc.
Also, you are welcome to subscribe to our newsletter with technical IFRS articles and updates. And of course, you'll automatically get our free report "Top 7 IFRS mistakes that you should avoid" as well as 3 free important chapters from my course IFRS In 1 Day.
Do you have any other ideas to add? Or do you have some questions? Please leave a comment to this article. And have fun when learning IFRS!
Tags In
JOIN OUR FREE NEWSLETTER AND GET
report "Top 7 IFRS Mistakes" + free IFRS mini-course
Please check your inbox to confirm your subscription.