CPDbox Recommends: Why and What to Read
I am a passionate reader. I read A LOT.
I read EVERY SINGLE DAY, usually 1 or 2 hours (I almost never watch TV though).
It makes about 100+ books plus tons of articles each year.
I started to read when I was 4. That time, I read only fairy tales and stories in my native language.
When I was 15, I started to read in English and ever since then, I read books in 3 different languages.
Why am I telling you this?
Sometimes I get questions like "How can I master IFRS like you?" Or, "How can I learn fast? How can I figure the things out?" or even "What can I do in my life? Do you think I can change my career?"
Hmmm, I'm probably not qualified enough to give you a full and comprehensive psychological or developmental counseling, but my first and biggest advice is:
READ.
Believe me – you don't have to reinvent the wheel. Everything is in the books – you just have to go and grab them.
Except for learning a lot, here is what you can achieve with regular reading:
Your literacy and expressing skills dramatically improve;
Your creativity becomes flourishing;
Your imagination develops;
and as a result, your problem-solving skills and idea generation abilities sharpen. That can add value to YOU as a person, an employee, a colleague, a student, whatever.

Where to start? What should you read?
In this article, I'd like to make a few suggestions for you.
The books I describe in this article made a profound impact on my life, both professional and personal and therefore, from the bottom of my heart, I recommend checking them out!
You will find not only IFRS books down there, so don't be discouraged by my first 2 choices and go ahead reading!
Note: All links to books listed below are my affiliate links. It means that if you buy any of these books by clicking the links below, I'll receive a few cents from Amazon and I can get another book. Just to be totally honest with you!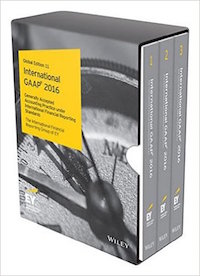 I love this book. Really, love it.
I've read a number of books with the focus on IFRS, but not a single one comes even close. Great job, Ernst&Young!
The book consists of 3 volumes with 4 000+ pages, so it looks pretty intimidating, I know.
It contains the guidance on almost every single IFRS principle you can think of, illustrated with lots of practical examples and even the extracts from the real financial statements.
If you know IFRS and want to solve some of your troubles, then this book is a really good investment.
Warning: If you are just starting with IFRS or you are preparing yourself for your exams, then do not buy it (instead, check out my IFRS Kit then 😉 ).
It's not written in a simple language and therefore it can be quite hard to read, especially when you are not well versed in the main IFRS rules or its basic terminology.
Also, it's not printed on a high-quality paper – I understand why; 4 000 pages weight about 5 kg even on a thin paper, plus we protect and save our environment. But, it's not very easy to manipulate.

While the above book is for professionals and advanced IFRS preparers, this book contains elementary knowledge for students.
I got this book as a present from one of my subscribers and friends (thank you, Mohammed R., but the next time, please do me a favor and write a nice note to me inside! :)).
The book describes the basic IFRS rules and tells you why. Plus, it's colorful and fun. It is really great as your quick and low-cost starting point. If you like my videos and articles, then you will like the style of this book as well.
On the other hand, don't expect to learn everything here, as there's only a limited number of very basic examples. For illustrating the point it's very fine though!
There are a couple of more books in this series that are worth to check out: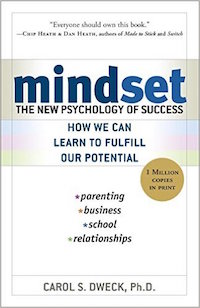 Be totally honest with yourself now: When you face some challenging and difficult task, do the following thoughts sometimes come accross your mind?
"I will not make it! I am not smart enough!"
"I can't pass this exam, because I have no accounting bones. I am not intelligent enough."
"I can't be promoted in my job, because these reports are so difficult and I will never learn it!"
"My English is bad and it will never improve!"
My dear, these thoughts are for losers and you need to get rid of them.
This books explains that you can select one of two approaches to anything in your life:
Either you chose fixed mindset (the above thoughts are typical examples), or
You can chose growth mindset (for example: "OK, my English is not good right now, but I can focus on it, work on it and improve it!").
You will learn that YOU CAN GROW if you are willing to.
This book will show you not only how to improve yourself and your skills, but also how to speak to your children, what kind of feedback they need and how to encourage them so that they can turn into self-confident and successful adults.
For this reason, I strongly recommend this book for every single teacher, tutor, professor, coach, trainer and – a parent.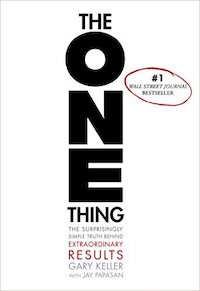 Everyone wants to be successful, right?
But, the problem is, that in today's world, the success is quite hard to achieve.
Why?
Because, you have so much to do!
Killer deadlines, e-mail overload, social network updates, pressure from your boss, and then you go home and need to spend some time with your family.
I felt so lost a few years ago, because I was simply flooded by small tasks and did not know what to do first.
And, I always believed that my time management was poor, so all I needed to do was to get some good time planner and stick with it.
Then I came across this book and realized that I did it all wrong.
I read this book some time ago, but I still remember my "take-away":
You need to find out what's the ONE THING that makes you move further and then stick with it no matter what.
The book is packed with inspirational stories, practical advices and it has a potential to change your mind and the way you view your life and your time allocation.
Maybe you'll realize that you waste a lot of your time (and life) now, but that's a good thing. Then you can start working on improvement.
There's a powerful message delivered by this phenomenal book and I strongly recommend!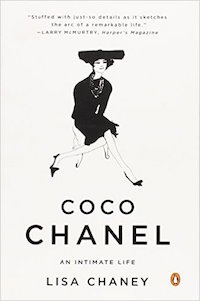 Sometimes I read autobiographies of famous people and I strongly recommend this one, even if you are not interested in fashion and designers.
We all know that Coco Chanel was a famous designer in 20th century who profoundly influenced the way women in today's Western culture dress.
Maybe you also know that it was Coco who introduced trousers for women and invented probably the most successful perfume in history – Chanel N.5.
What you probably don't know is that Coco Chanel was born in a poor family and her childhood was very sad and unhappy.
But, she was very ambitious and powerful, and she pursued her own goal to get out of poverty and create something wonderful.
On her journey, she always surrounded herself with the right people and worked very hard.
I recommend this book because it can inspire you, entertain you and teach you a lot about the life of "high society" in the 20th century.

Other books
Selecting only 5 books out of hundreds is extremely difficult and therefore, let me list a few other books that impressed me and are worth reading:
The Power of Full Engagement (Tony Schwartz)
This book shows you how to balance stress and recovery while sustaining absolutely high performance. Many successful athletes and top performers applied principles described here in their lives. Full of inspirational stories and fun.
Give and Take (Adam Grant)
The subtitle of this book is "Why helping others drives our success". I' ve been reading this book for a few days and I can strongly recommend it because it can change the way you operate to push you towards success and feel great about it. Thank you, Richard, for suggesting this book to me!
The Rosie Project (Graeme Simsion)
I read a lot of novels and fiction works, too. The Rosie Project tells a story about an odd, but somehow charming professor Don (with Asperger syndrome) seeking love. This is an incredibly humorous and hearty story (not "chick-lit" or "harlequin style" book, even my husband enjoyed it).
What do you read?
Please, please, please – do me a favor!
If you have some favorite book, please share it with us in a comment below. Whether it's an IFRS book, a self-development book or a fiction book, it does not matter. If it's worth to check out, then share – thank you!
Tags In
JOIN OUR FREE NEWSLETTER AND GET
report "Top 7 IFRS Mistakes" + free IFRS mini-course
Please check your inbox to confirm your subscription.